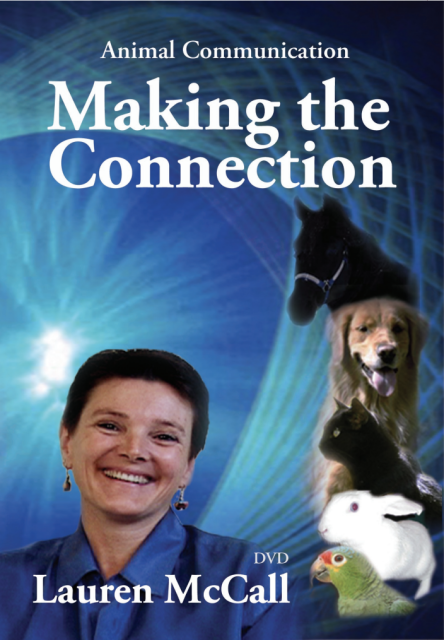 Making the Connection
SKU:
Is a unique in-home study program that will give you step-by-step learning and practice aids with more information that you'd receive in a 2-day workshop.
This unique in-home study program gives you:
2 proven guided imagery techniques, The Journey to the Heart and The Circle of Effective Outcomes, that will help you reawaken your innate ability to communicate with animals
Information on how to structure your communication, ask questions, communicate about health and behavior issues, and much more…
17 interesting and easy to navigate video sections
Study and practice aids you can use over and over
Lauren McCall has international client base for her animal communication and TTouch work including the US, Europe and Japan. Lauren travels and teaches both animal communication and TTouch and currently lives in Portland, Oregon with her human and animal family!
Learning animal communication is a fun and exciting journey that will change your life!