Lauren McCall Animal Communication Academy

| | |
| --- | --- |
| | The Academy offers classes and a program of study taught by Lauren in North America, Japan, Taiwan and China. It promotes the highest academic and ethical standards in the teaching of animal communication. Students learn telepathic communication skills, and gain insights into the animals' perspectives through a series of fun and interactive classroom and field opportunities. The Academy also offers on-line country/language appropriate opportunities to practice with animals (for example a private Facebook community). |
Can anyone learn to talk with animals?
The short answer is "yes"! You can learn to talk with animals to enhance your relationship with your own animal family member, to help with health or behaviour issues, or just find out more about who animals are. In my view, animal communicators are not specially gifted people; anyone has the capacity to learn how to do it, though it is easier for some than for others (just as some people find it easier to learn to dance or play tennis). I believe animal communication is a SKILL. By developing my own techniques, I learned how to communicate with animals in my late 30's, and I have been all over the world teaching people just like you to learn to do it for over 15 years.

Like learning any other skill, learning animal communication takes time and practice, but what could be more fun and interesting than talking to animals? ​
​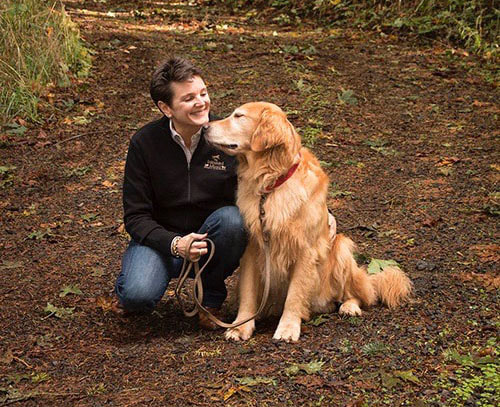 How does animal communication work?
Telepathy, 'knowing', intuition and empathy are all words that have been associated with animal communication. It is a bit like knowing that someone in particular is about to call you before the phone rings, or just knowing that your animal wants this or that. I am interested in quantum physics and wave theory, and I think that telepathy is actually thought waves that are being sent from one being's 'antenna' to another. It works a bit like TV broadcast waves being caught by your satellite dish.

When you use telepathic animal communication, you can receive words, pictures, emotions, and sensations. There is a lot of personal style involved with animal communication and how you pick up information from the animals will be a little bit unique to you!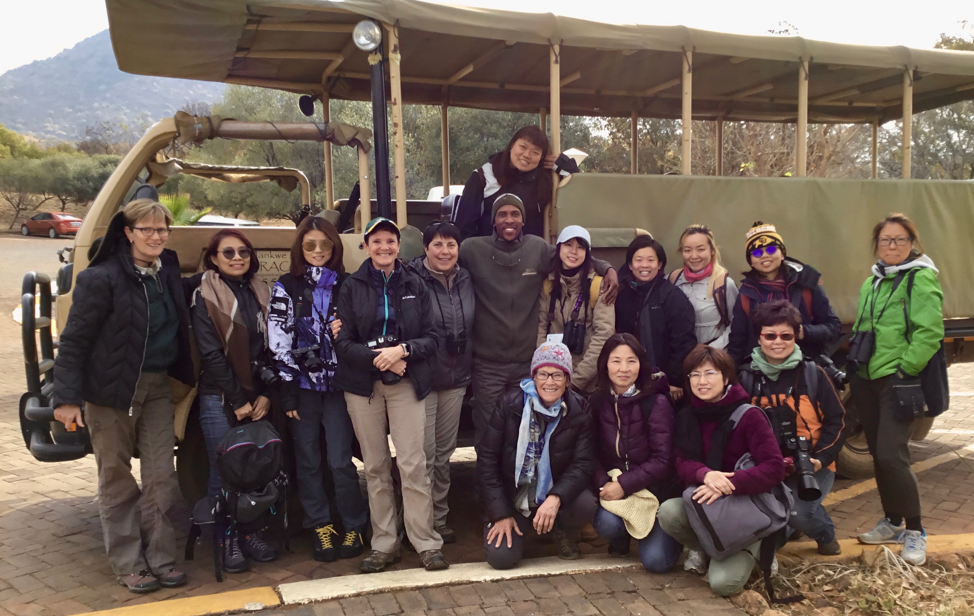 Animal Communication students from 5 different countries in South Africa!
---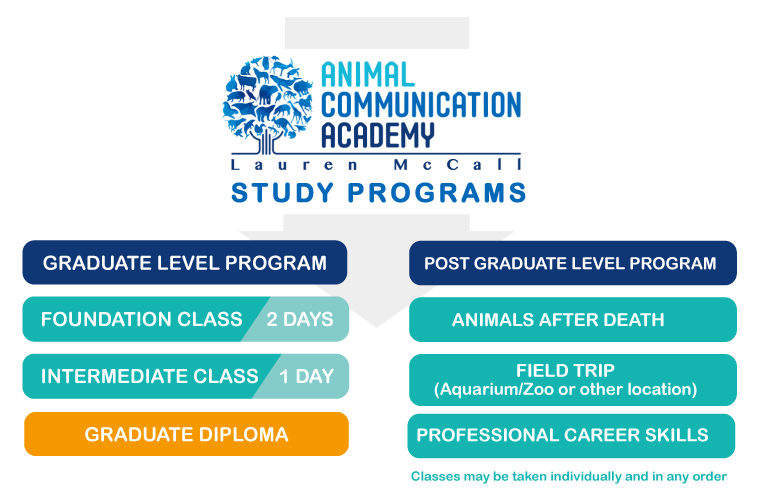 Course description for the Foundation class:
The foundation class is a two-day interactive learning experience. You will be learning and participating in class through fun exercises, practice sessions and plenty of opportunity to ask questions. Please come prepared for an intensive 2 days of learning.
In your first class you will:
Understand how telepathic animal communication works, and how you will telepathically receive information from animals
Learn Lauren's non-meditation-based techniques to help you hear what the animals are saying
Practice asking helpful questions about daily life
Learn how to call an animal and how to set up a basic communication session
Understand more about how animals view their lives
​Class requirements
:
No previous experience in animal communication needed, just a desire to learn more about animals and how to connect with them.
---
Course description for Intermediate Animal Communication:
This class will give you the opportunity to improve your skills, to learn new things, and (if needed) regain your momentum and motivation.
The one-day Intermediate class will cover:
Helping you move forward from wherever you are. It is natural to plateau when you learn any new skill. This class will refresh your skills and fire-up your enthusiasm!
How to connect with your personal communication guide. Using a Guide will help you improve the quality and consistency of your communications.
Information on connecting with wild or stray animals.
How to ground animals.
Review of general communication techniques and troubleshooting your communication blocks and problems.
Structuring conversations and follow-up questions.
Class requirements
:
Please allow at least 6 months between finishing your Foundation class and taking the Intermediate class so that you have sufficient practice. You do not need to have attained any specific level of skill to come to the class, however, you must have practiced the Journey to the Heart, CEO or Combination techniques. It is normal for students to come to the class looking for help with issues such as, "I keep popping up into my head", or "I'm getting words but no pictures". I can help with these kinds of issues provided you have been working with the techniques.
Please note, this is a required class prior to taking any of the upper level courses.
---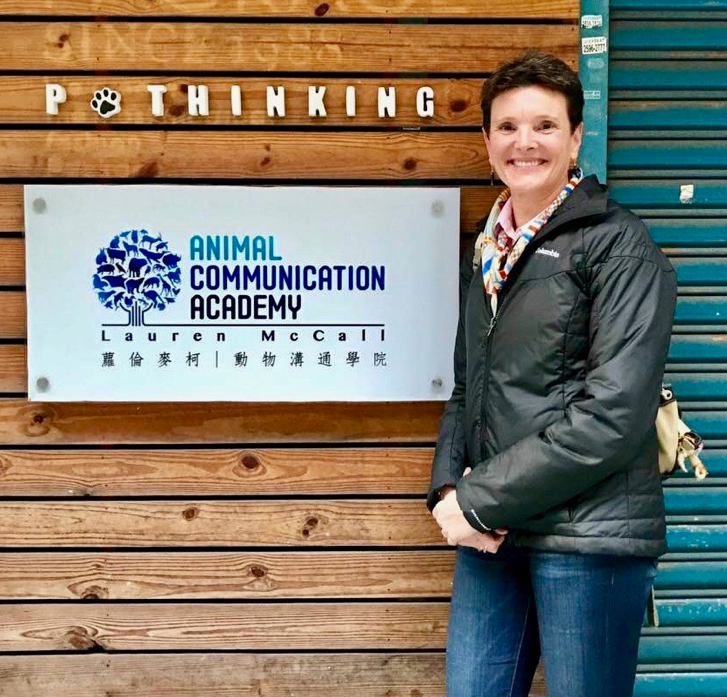 ​Mission Statement:
The Lauren McCall Animal Communication Academy is dedicated to teaching mutual respect and understanding between humans and animals through a process of ethical telepathic communication. We are committed to recognising animals as individuals and providing unique opportunities to learn about the interconnectedness of all life.
---